JOE BUCK HAIR LOSS ALMOST COSTS HIM HIS Career
Joe Buck is one of America's top broadcasters and recently admitted that his hair transplant surgery's caused him to lose his voice and potentially his career. Hair transplants are known to be the procedure of celebrities and tv personalities and is normally a safe medical procedure.
Sports Illustrated details the Joe Buck Hair Loss Voice Scare: Fox Sports announcer Joe Buck feared for his broadcasting career five years ago when he suffered a paralyzed left vocal cord. The ailment struck him a few weeks before the start of the 2011 baseball season, and it wasn't until October of that year that he truly felt his voice was back. At the time, Buck told people that he had developed a virus in the laryngeal nerve of his left vocal cord. source SI.com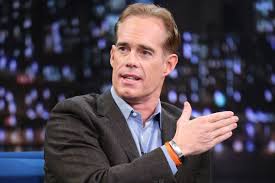 But that was a lie.
This is the story of what really happened, revealed for the first time here and explored in more detail in his upcoming memoir, My Life, My Dad, And The Things I'm Not Allowed To Say On TV. Joe Buck hair loss was concerning enough he claims to have gotten addicted to hair transplants.
Joe Buck lost his voice and the doctors have attributed that to strap that was used to hold the head and neck in place for the hair loss transplants. This type of incidence is rare but is a risk with this type of surgery. Hair transplants are typically done over several months or even years and require a long period that the patient be still. A medical surgeon specializing in hair transplantation will remove areas of the scalp that are known to be resistant to hair loss, and the surgeon will transplant those follicles to the areas of hair loss.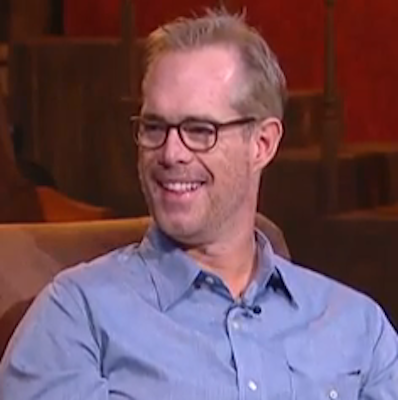 Hair loss transplants can be done on both men and women but are often times cost prohibited and requires local anesthesia, not to mention are not guaranteed. The hair loss transplants take many months and years to grow normally and must be protected against harmful things like DHT, the hormone known to be important in hair loss process, as well as inflammatory issues of the scalp and hair.
Zenagen is used and loved by hair loss surgery centers around the world because of the natural approach to targeting hair loss and clients love the thicker results seen and healthier fuller hair the 5 minute treatment shampoo gives. Unlike other thinning hair products that contains minoxidil or dries out the hair or has multiple time consuming steps, Zenagen is a medically developed salon professional hair loss shampoo that gives results only using it 3 times a week for 5 minutes.
Zenagen REVOVE shampoo treatment for men is a great product for any man concerned about hair loss, and can be used in even the most busy man (or women our best selling product is specifically formulated for women's hair loss). To celebrate JOE BUCK'S voice returning after transplant surgery, the fine and kind men and women at Zenagen have a special limited opportunity for free shipping on all orders just use the code at checkout: JOEBUCK