Actor John Travolta Sports A Toupee
Celebrity Hair Loss News: John Travolta
Many people write in questions about celebrities and hair loss and although we focus on all aspects of hair loss, celebrity hair loss seems to be a common interest to our readers so thus here is some breaking celebrity hair loss information regarding Hollywood actor and long time pilot, John Travolta.
A little background on Mr. Travolta, who is probably best know for his roles in Saturday Night Fever and the cult classic Pulp Fiction. Travolta.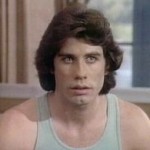 Travolta even sings some songs every once in a while had a hit single entitled "Let Her In" peaking at number ten on the Billboard Hot 100 chart. In the next few years, he appeared in some of his most memorable screen roles: Tony Manero in Saturday Night Fever (1977) and as Danny Zuko in Grease (1978). These two films were among the most commercially successful pictures of the decade and catapulted Travolta to international stardom. Saturday Night Fever earned him an Academy Award nomination for Best Actor. At age 24, Travolta became one of the youngest performers ever nominated for the Best Actor Oscar. His mother and his sister Ann appeared as extras in Saturday Night Fever and his sister Ellen appeared as a waitress in Grease. Travolta performed several of the songs on the Grease soundtrack album. In 1980, Travolta inspired a nationwide country music craze that followed on the heels of his hit film, Urban Cowboy.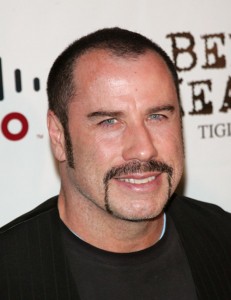 John Travolta has been a common celebrity hair loss suspect and many people believed the actor had received hair loss transplant surgery or medical hair loss therapy for his receding hair line. Fans noted differences in is hair line and suspected the actor was balding, with some suggesting that he was wearing a toupee.
It is being reported that John Travolta is a toupee wearing man and recently has been photographed with his wife showcasing his hair loss.
So there you have it celebrity hair loss wonders: John Travolta wears a toupee.
Click Here to return to the hair loss blog homepage.