Comedy Central Comedian Daniel Tosh Is Not Losing His Hair.
The TOSH.0 star is in his third season on Comedy Central, and there have been more inquiries in his hair loss than any other celebrity so we wanted to give you an update.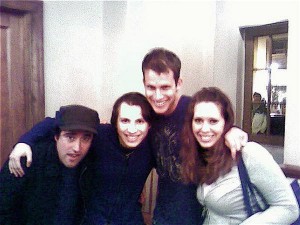 Daniel Tosh has been a comedian for years, and recently finished an additional comedy tour. Some readers have written to ask what happened to Daniel Tosh's apparent hair loss that they say is seen in season 1 of Tosh.0.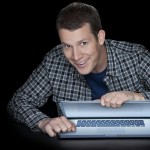 Some readers even went through the trouble to DVR their shows and send us the photo of his hair loss. We evaluated the photos, consulted our hair loss transplant expert, to learn how Daniel Tosh fixed his hair loss.
The verdict: The experts think that Daniel Tosh helped his apparent hair loss by using non surgical products and regimen.  Hair transplants are often used by hollywood celebrities, but the hair loss surgeons consulted said that they have seen results similar to Daniel Tosh's hair revival through non surgical products, like Zenagen.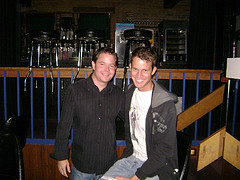 Several close associates have recently seen Daniel Tosh live on his comedy tour, and they have said that there is no signs of hair loss, many jokes, but no bald spots for Mr. Tosh.
Click here to visit hair loss blog homepage