Zenagen hair care has been selected as HBA Global 2012  emerging brand category. Zenagen will be unveiling new products and technology in the award winning Zenagen Revolve and Zenagen Evolve professional lines.
The HBA Global 2012 award area, the SPLASH Pavilion, features judged and selected emerging brands and finished goods from all over the world. This energized area on the HBA exhibit floor will feature unique product offerings that have been juried by a panel of retailers, beauty bloggers, brand experts and entrepreneurs.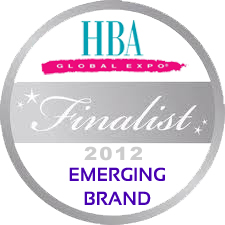 According to HBA, SPLASH will boost the visibility and image of a new generation of cosmetics, skin care, fragrance, nail, hair, and personal care products among industry professionals including distributors who attend HBA Global as well as the beauty media who have a strong New York base.
The Splash Pavillion award SPLASH is a premier area of the show floor,door selected product lines with no more than two years in retail distribution (U.S. or international) and which have an interesting development or back story. Finished goods that are effective, offer new solutions, and fill a unique consumer need were also considered.
Click to Learn more about Zenagen Professional Hair Care Lines