The Benefits of an Expensive Haircut are Examined
Is spending big money on haircuts worth it?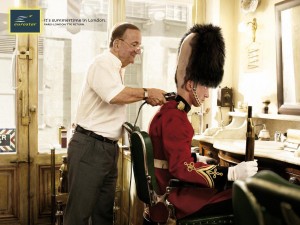 For some people, like John Edwards and Bill Clinton, a well paid for haircut is a necessity. Wall Street Journal columnist, Neal Templin, recently wrote an interesting column for the business newspaper on the subject. Mr. Templin writes from the perspective as a cost conscious consumer whom focuses on low priced haircuts for a couple of reason. The first reason is because men have to get their hair cut much more frequently than women, and the second reason is because men's hair grows back much faster than women's hair.
The article provided some interesting statistics and hair industry specifics about haircuts and the current economy. Regis, the largest hair salon corporation in America, was noted as having a decrease in traffic in lower end salons, whereas higher end salons have seen an increase. The article cites a poll regarding the average price paid for a haircut, and the difference in views between men and women. The WSJ poll found that men paid less than $40, with most being no more than $20, while women paid no less than $80, with some paying up to $300.

Excerpt from the Wall Street Journal Article: Does a Pricey Haircut Pay Off? By Neal Templin
Even a good haircut looks shabby after a few weeks. And a bad one usually won't look so bad after a few weeks. At least that's been my logic over the past couple of decades, as I've gone from one cheapo barber to another. My wife, Clarissa, has a different credo: A good haircut makes all the difference, and she's willing to pay big money for one. Happily for our finances, she doesn't cut her hair nearly as often as I do. Hair is a defining test for cheapskates. You can make a argument that going to a fancy Ivy League college instead of a cheaper state school is a good investment. Or that buying a big house in a fancy neighborhood will pay off…. Click here to read the rest of the Wall Street Journal article.
One thing we wonder is who spends more in a year. Our guess is men. Maybe that will be a future post…